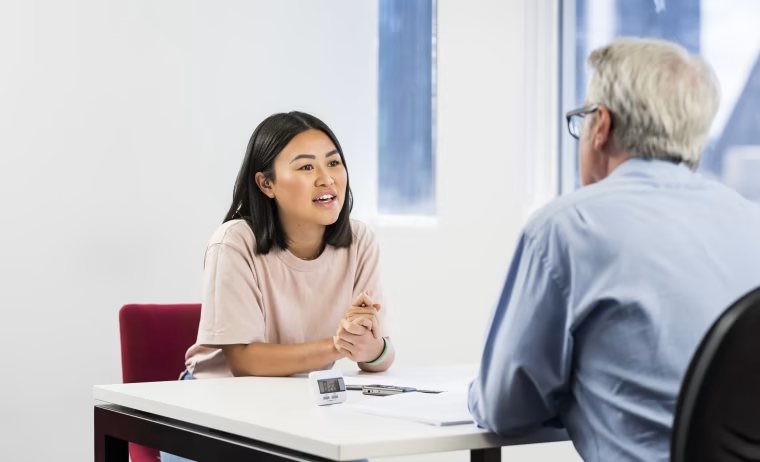 IELTS Speaking
Explore official IELTS preparation materials for Speaking test, from free practice tests to events and tips from IELTS Experts.
All speaking tests are conducted face-to-face with a certified IELTS examiner in traditional way or via ZOOM and are recorded in case they need to be reviewed.
Part 1 is the first part of the test where the examiner will ask you some general questions about familiar topics like work, family, studies and hobbies.
In Part 2 you will be given a card with a topic. You will be given one minute to take notes on the topic and will be given a pencil and paper to prepare your response.
You will then speak on the topic for two minutes. In Part 3 of the interview, you will have a two-way discussion with the examiner where they will ask questions related to the topic discussed in Part 2.
The Speaking test may be conducted on the same day as the other tests or a week before or after the other test parts.
Ask IELTS
Is the Speaking test recorded? Is it useful to record yourself while practising Speaking?

Who will mark my Writing test? Is it the same examiner I meet in my Speaking test?

Do I have to use the full two minutes in IELTS Speaking, Part 2?

What is the best way to learn native English words?

Does an examiner know which country I am from? Does the examiner mark me based on my accent?

Can I ask the examiner to repeat a question if I don't understand it the first time?

Should we expect topics related to COVID-19 in the Speaking and Writing tests?

Will I lose marks if my opinions differ to that of the examiner?

What do I need to bring to my Speaking test?

Do I have to speak with a particular accent in my IELTS Speaking test?

What accents can be heard in the Listening and Speaking tests?

Can I make the examiner laugh in my Speaking test and get a higher mark?